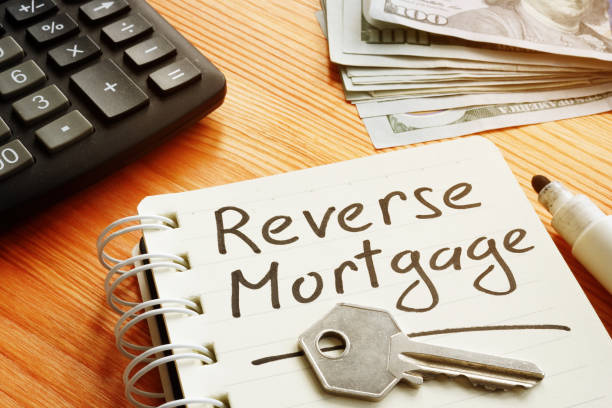 It's never late to learn about new things, especially when those things can help improve your life. If you're a homeowner age 62 or older and have paid off your mortgage or paid down a considerable amount, and are currently living in your home, you may have heard about reverse mortgages.

Winnipeg Mortgages is here to assist you every step of the way. Talk with our reverse mortgage specialist to see if reverse mortgage is a good fit for your retirement plan.
What is a
Reverse Mortage?
A reverse mortgage is for those who've paid off all or most of their mortgage and want to use their home equity to supplement their income without having to move. The loan pays you while you stay in your home. This type of mortgage is only available on primary residences and must be your primary residence to qualify. People who's age are over 62 are the usual candidates for a reverse mortgage. Lump sum, line of credit, and monthly payments are all possible with a reverse mortgage loan.
The eligible homeowner borrows money against the value of their home and doesn't have to repay the loan as long as they live in the house. When the last surviving borrower dies, sells, or permanently moves from the house, they or their estate repays the loan. If the value of the home is more than what's owed on the loan, the homeowner or their estate keeps any leftover equity. If the outstanding balance on the loan is more than the value of the home, the lender may foreclose.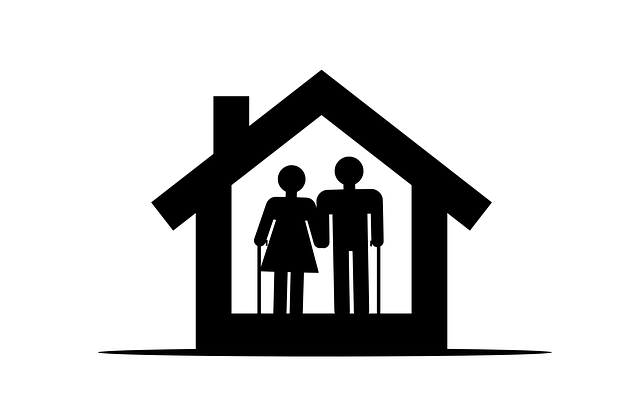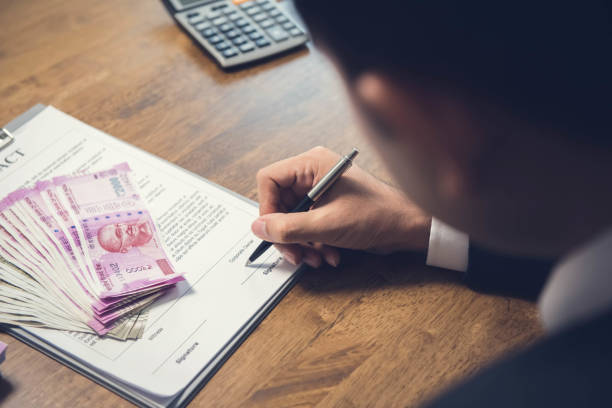 How Does a
Reverse Mortgage Work?
The reverse mortgage works when the lenders make payments to the borrower instead of the other way around. That's why it's called a "reverse" mortgage. The reverse mortgage borrower can choose on the options on how they want to get their reverse mortgage funds: a lump sum, an annuity, a line of credit, or periodic payments.


Lump sum – The borrower takes a large sum of cash up front.
Annuity – The borrower receives equal payments each month for as long as they live in the home.
Line of credit – The borrower can take out cash as needed, up to the maximum loan amount. The unused portion of the line of credit grows over time.
Periodic payments – The borrower receives equal payments each month for a set number of years, regardless of how long they live in the home.
Reverse mortgage borrowers get to keep the title to their home. They are responsible for paying property taxes, insurance, and maintaining the home. If they don't pay their property taxes or insurance, or if they don't maintain the home, reverse mortgage loans become due and payable. The lender can then foreclose on the home.
Your reverse mortgage balance should be repair when the last remaining homeowner doesn't live in the house as their primary residence anymore. Through sale of the property, reverse mortgage proceeds will first go to pay off the balance of your loan. You or your heirs will then keep any remaining proceeds.
Types of
Reverse Mortgages?
There are three types of reverse mortgages: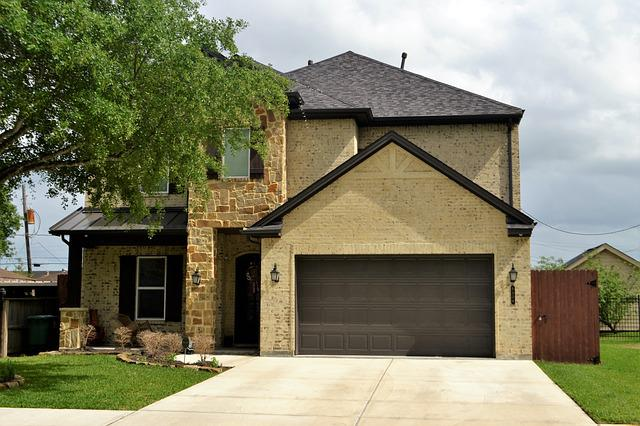 Home equity conversion mortgage
Home equity conversion mortgages are an example of an existing mortgage insured by the U.S . Department of Housing and Urban Development (HUD) that allows senior homeowners to convert all or part of their home equity into cash. This is the most common type of reverse mortgage due to the fact that it doesn't require the borrower to have an income or a medical exam.
Proprietary reverse mortgage
This reverse mortgage is commonly reserved for higher-value homes. They are not insured making them a higher risk for the lender. Because of this, they will require an income and a medical exam. Proprietary reverse mortgages also do not require the borrower to make monthly mortgage payments.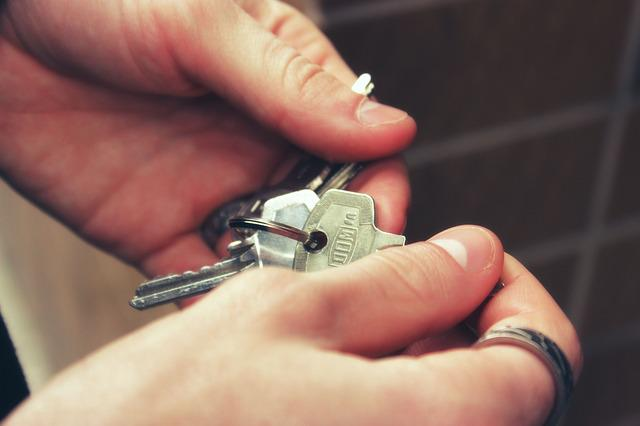 Single-purpose reverse mortgage
Offered by state, local, and nonprofit agencies, this type of reverse mortgage works for a specific, lender-approved item. This is the most affordable among all types of reverse mortgages.
Benefits of Reverse Mortgages
Not having to make monthly mortgage payments.
The loan is not due as long as you live in the home.
You can never owe more than the value of your home.
You will not have to go through a credit check or income verification.
You can use the money from a reverse mortgage for anything you want.
The Downside to a Reverse Mortgage
You are still responsible for the upkeep of your home and paying your property taxes and insurance.
If you move out of your home, even for a short period of time, the loan becomes due.
If your heirs want to keep the home after you die, they will have to pay off the loan.
Reverse mortgages have high fees and closing costs.
You may be subject to a loan origination fee, independent legal advice, appraisal fee, title insurance fees, and other closing costs.
Additional cost - mortgage insurance up to 2.5% of the home's appraised value.
Interest accrues over time resulting in borrowers owing more than the original loan balance.
Unlike a traditional mortgage, reverse mortgage payments are not tax-deductible
Eligibility Requirements for
a Reverse Mortgage
If you are wondering what are the requirements to get a reverse mortgage, here are some key points.
Property Type

If you want to get a reverse mortgage, your home must be a single-family home, a two-to-four unit home with one unit occupied by the borrower, a condominium approved by the US Department of Housing and Urban Development or a manufactured home built after June 15, 1976.

Age, Equity, and Fees

Reverse mortgages don't usually require a good credit score or an income record. But you must be at least 62 years old to qualify for this type of home equity loan. You must have a considerable amount of it in your home in terms of equity. Keep in mind that you will also need to pay for the fees associated with getting a reverse mortgage including the appraisal fee, origination costs, loan servicing fees, MIPs or the initial insurance premiums, and third-party fees.

Pre-Counseling Session

You are required by the US Department of Housing and Urban Development to undergo a pre-counseling session with a HUD-approved reverse mortgage counselor. This is to ensure that you fully understand how the loan works, the terms and conditions, as well as the pros and cons.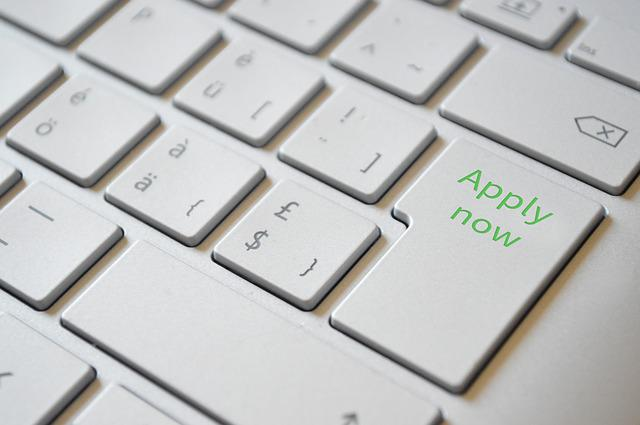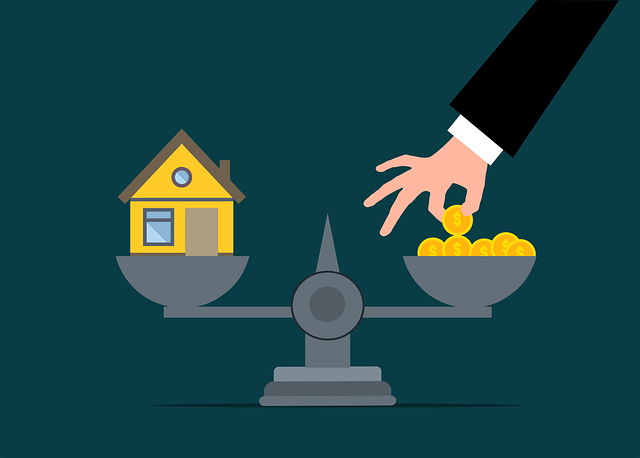 Why Choose Winnipeg Mortgages
for a Reverse Mortgage?
With many vendors in the market today, it has been a pain point for many seniors to find the best deal that suits their needs. Here at Winnipeg Mortgages, we work with you to ensure that you are getting the best deal possible. We will provide a list of different options for you to choose from and help you every step of the way. Follow these 4-easy steps to get start with your reverse mortgage journey with us! Get Your Free Quote: Get in touch with one of our mortgage specialists by filling out the form on this page or giving us a call. Consult: During your free consultation, we will help you determine if a reverse mortgage is the best option for you and go over all your available options. Prepare: We will help you gather the necessary documents and information required for the application process. Apply: Once everything is in order, we will start the application process and work with you until the loan is funded.
Contact
Winnipeg Mortgages Today
Beware of reverse mortgage scams. Due to its nature, a reverse mortgage can be quite confusing. And because of that, there are lenders who will try to take advantage of seniors by offering them loans with unfair terms and conditions or by charging them exorbitant fees.

Get in touch with Winnipeg Mortgages and let us help you with your reverse mortgage needs. We have a team of experts who are more than willing to answer your questions and address your concerns. We will also make sure that you are getting the best possible deal.