As a business owner, you know that buying your company's commercial building can be expensive. It is important to find the right commercial mortgages when looking for one and work with companies who understand their markets well enough so they don't get lost among all of these options! Winnipeg Mortgages has years of experience in this industry which means we'll have no problem finding what kind of loan would best suit whatever needs may arise from our clients' decisions.
We know that there are many things to take into consideration when opting for a commercial mortgage. That is why we work with each client individually to ensure that all of their needs are being taken care of. We also want to ensure that our clients get the best possible deal on their commercial properties mortgage, with the lowest interest rates and most flexible terms.
What Does Commercial Real Estate Loans or
Commercial Mortgages Mean
A commercial mortgage in Canada is a loan that is given to a company instead of an individual for the purchase of the commercial property. This is often the biggest investment that a company will make, so it is important to get the right commercial real estate mortgage.
Lenders commonly ask for collateral for the security of the loan. The commercial property that is being purchased with the mortgage loan is used as collateral. If the borrower defaults on their payments, the lender can seize and sell the commercial property to repay the debt. You may be required to assign multiple properties as collateral if you're borrowing a large amount of money.
Here at Winnipeg Mortgages, we make it easy for our clients to apply for a commercial mortgage. We understand that this is a big decision and we want to help make it as smooth and stress-free as possible!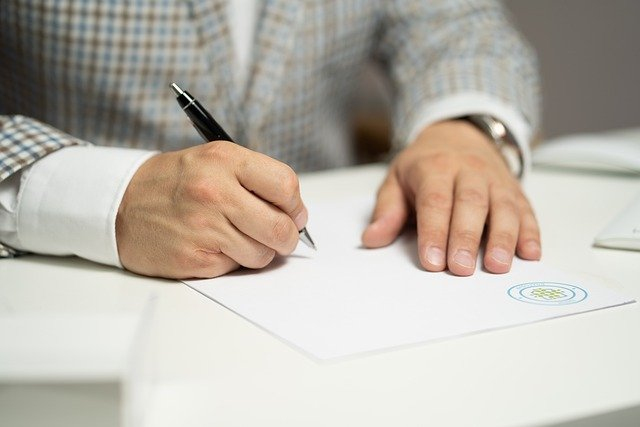 Different Commercial Properties
You Can Purchase
There are many types of commercial properties that you can purchase with the help of commercial mortgage lenders. The most common type of commercial property is an office building. These can range from small, single-story buildings to large, multi-story buildings.
Other types of commercial properties include
Retail plazas
industrial buildings
hotels
mixed property
warehouses
apartments
multi-family rental apartments
Where Can You Get
Mortgage for Commercial Properties?
Many types of lenders offer commercial mortgages, including banks, credit unions, and private lenders. The best way to get a good deal on a commercial mortgage is to shop around and compare rates from multiple lenders. You can also work with an experienced commercial mortgage broker who can help you find the best mortgage rate from multiple lenders.

While it is possible to get a commercial mortgage loan for these types of properties, the lowest commercial mortgage rates are available from an insured commercial lender like Winnipeg Mortgages.
Applying For a
Commercial Mortgage
Compared to personal residential mortgages, applying for a commercial mortgage requires more time, documentation, and effort. But with the help of our experienced team, the process can be much simpler. After talking with our commercial experts, you will be presented with a tailored list of the documents required for your application.

The first step is to fill out our online mortgage application form. After that, one of our mortgage brokers will contact you to discuss your options and answer any questions you may have. Getting a private commercial mortgage will be one of the best decisions for your business.

Our commercial mortgage caters to different types of projects such as:
office buildings
warehouses
leisure facilities
retail spaces
healthcare facilities
mixed-use developments
Our specialist commercial mortgage brokers have a wealth of experience in successfully placing commercial mortgages for our clients. We have a comprehensive understanding of the market and will work with you to get the best possible deal on your commercial mortgage and be approved as quickly as possible.
industrial units
rental apartment properties
hotels
residential care homes
student accommodation
and other properties
Getting Approved For a
Commercial Mortgage
The approval process for a commercial mortgage is similar to that of a personal residential mortgage, but there are a few key differences. The most significant one is that commercial mortgages are usually assessed by a panel of lenders, not just one. This is because commercial mortgages are generally for larger amounts of money and are therefore seen as a higher risk. As a result, banks will often require a higher deposit (usually between 20-30%) and the interest rates on commercial mortgages are usually higher than on residential mortgages.

Another difference is that, because commercial properties are often used for business purposes, the lender will want to see a business plan as part of the application process. This is to ensure that the loan is affordable and that the borrower has a clear idea of how they intend to use the property.

Due to a higher risk, the approval process for a commercial mortgage can take longer than for a residential mortgage. Also, additional documents and information may be required, such as tax returns, financial statements, and business plans.

To give you a bit of an idea, here are some of the documents that may be required as part of your application:
1. Identification (e.g. passport, driver's license)

2. Proof of income (e.g. pay stubs, tax returns)

3. Proof of assets (e.g. bank statements, investment portfolios)

4. Proof of Liabilities (e.g. credit card statements, loans)

5. Commercial real estate appraisal

7. Leasing agreements (if applicable)

8. Property tax bill (if applicable)

9. Environmental assessment (if applicable)

There are other documents that may be required depending on your specific situation. Our team of experts will guide you through the entire process and make sure that you have everything you need to get approved for a commercial mortgage.
How Much Equity I Can Take Out
From My Commercial Property?
The amount of equity that you can take out of your commercial property depends on a number of factors, such as the value of the property, the amount of debt outstanding, and the lender's policies.

Generally speaking, most lenders will allow you to borrow up to 80% of the value of your commercial property. So, if your property is valued at $1 million, you could potentially borrow up to $800,000.

Of course, the actual amount that you can borrow will also depend on your ability to repay the loan. The lender will take into account your income, expenses, and other debts when assessing your loan application.
Common Commercial
Mortgage Features
Businesses and companies in Canada usually have a number of different financing needs. As a result, commercial mortgages come in all shapes and sizes to meet the specific needs of borrowers.

Here are some of the most common features of commercial mortgages:
1. Amortization period

This is the length of time over which the total loan will be repaid. Commercial mortgages typically have amortization periods of 25 years or less.

2. Interest rate

The interest rate on a commercial mortgage can be fixed or variable interest rates. The fixed interest rate stays the same throughout the life of the loan, while variable rates can fluctuate with the market.

3. Loan-to-Value Ratio (LTV)

This is the percentage of the property's value that is being financed by the loan. You can get up to 85% financing on a commercial mortgage in Canada.

4. Mortgage Term

The mortgage term is the length of time that you have to repay the loan. Mortgage terms can be anywhere from 1 to 25 years, with 5 years being the most common.
The Difference Between a Personal
Residential Property and a Commercial Mortage
Since you've reached this far, why not take a minute to learn about the differences between personal residential property and a commercial mortgage?

These two types of real estate are quite different, and it's important to understand the key distinctions before making a decision on which one is right for you.

Here are some of the main differences between personal residential property and commercial real estate:
Requirements
Residential mortgage eligibility is often based on personal income, credit score, and employment history. On the other hand, commercial mortgage eligibility is based on the business's financial projections, such as revenue, profit, and expenses.
Down Payments
Commercial mortgages require more money as a down payment than residential mortgages. Commercial mortgages will require a minimum (typical) down payment of 20%, while residential mortgage payments can be as low as 5%.
Interest Rates
Commercial properties are more expensive, thus the interest rates on commercial mortgages are higher than residential rates, especially for those businesses or enterprises that don't have a strong business credit history or revenue.
Processing Length
Commercial mortgages take 6 months to 1 year for processing, while residential mortgages can be processed in as little as 4 weeks.
Processing Cost
Commercial mortgages are also more expensive to process because of the higher value of the loan. The typical processing fee for a commercial mortgage environmental report is around $2,000 and $3,000 for a property appraisal. Hiring an attorney or a real estate broker is also often required. The mortgage broker fees can be an additional cost.
Apply With Winnipeg Mortgages
Today With These Easy Steps
1. Review your business finances - Before you begin the process of applying for a commercial mortgage, it's important to have a clear understanding of your business finances. This will give you a better idea of how much money you can realistically afford to borrow.

2. Know exactly what type of financing you need - There are many different types of commercial mortgages available, so it's important to know exactly which one is right for your business. Decide on the terms of the loan, the repayment schedule, and the interest rate that you're comfortable with.

3. Get your business documents ready - When you're ready to apply for a commercial mortgage, you'll need to have a few key documents handy. These include your business tax returns, financial statements, and a list of any collateral that you're using to secure the loan.

4. Talk with us - One of the best ways to get started with the commercial mortgage process is to talk with an experienced broker. They can answer any questions you have and help you determine which type of loan is right for your business.

5. Submit your application - Once you've gathered all the necessary documents, you're ready to submit your commercial mortgage application. This can be done online, by phone, or in person.

6. Get approved and close on your loan - Once your application is approved, you'll work with your lender to finalize the details of the loan and closing costs. Then, it's just a matter of signing the paperwork and getting started with your new commercial mortgage.
Get in Touch With Us
Finding the right commercial mortgage lenders that can give you the best possible deal can be a difficult task. However, with Winnipeg Mortgages by your side, you can be assured that you are in good hands. Instead of looking for a commercial mortgage broker that can help you with the process, come to us directly and we'll get started on finding the right loan for your business needs right away!